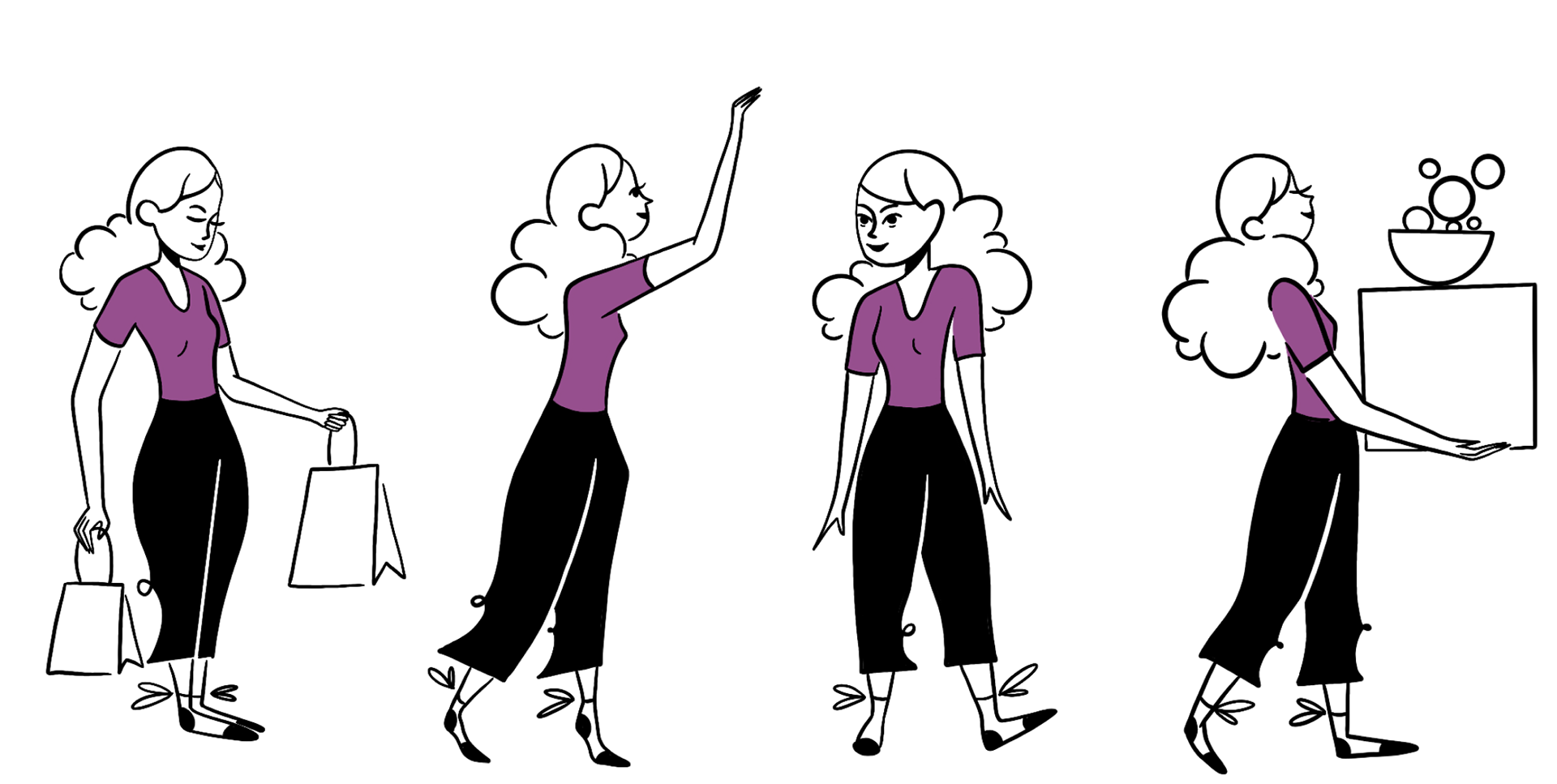 My task was to create a character that will take part in all brand illustrations of the company.
The company sells hoods and it was necessary to create a character that meets such requirements and is taken from a real person whose photo was provided to me.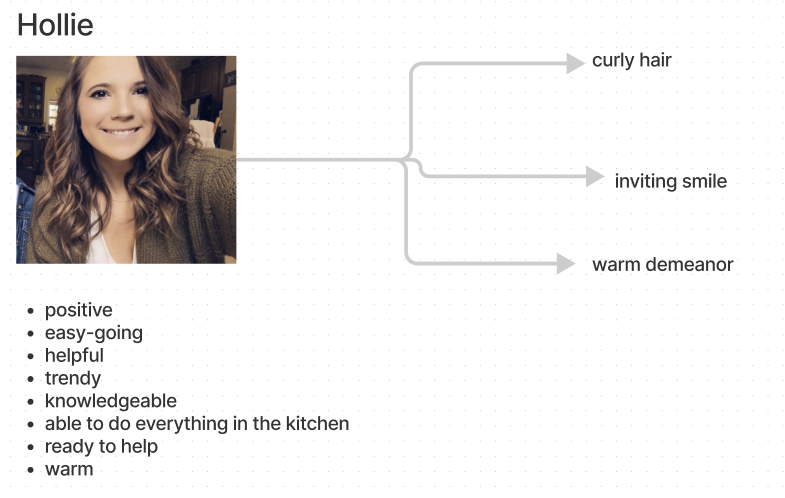 I created a mood board, we discussed it with the client and this is how the first version turned out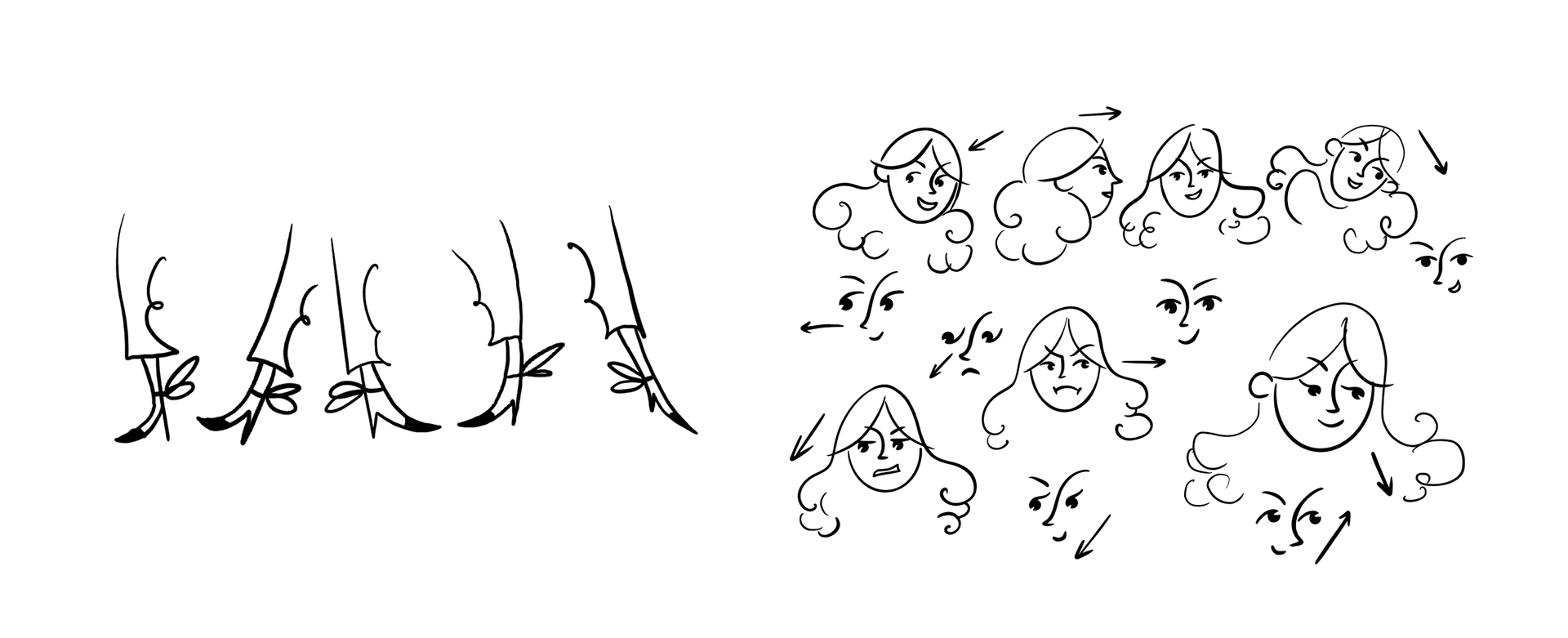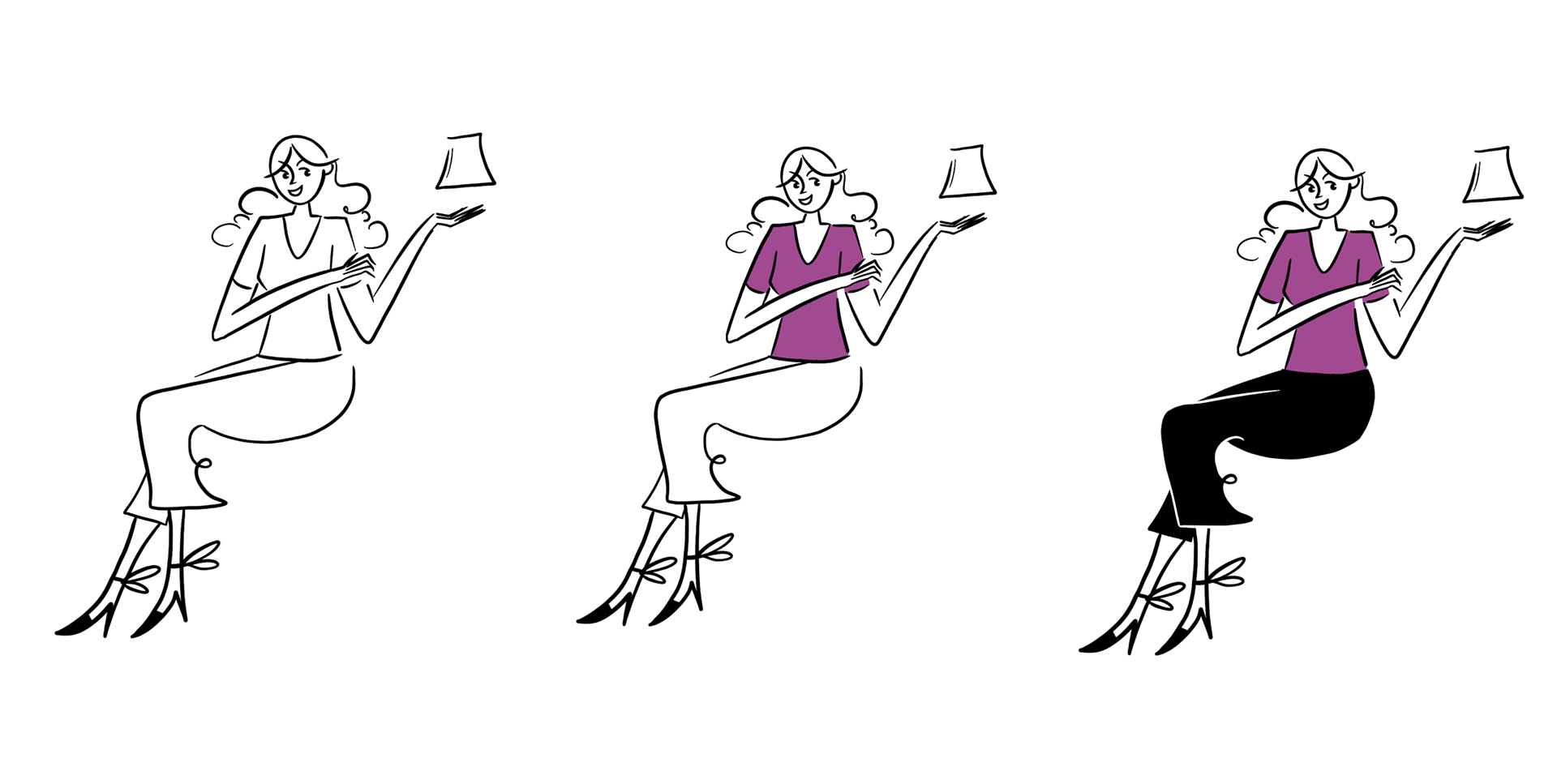 The first version was too tall, had many sharp shapes, and it was decided to soften it, make the message softer, add an element of childishness to its interaction with the kitchen. So we got the final version of the character, with which I later worked.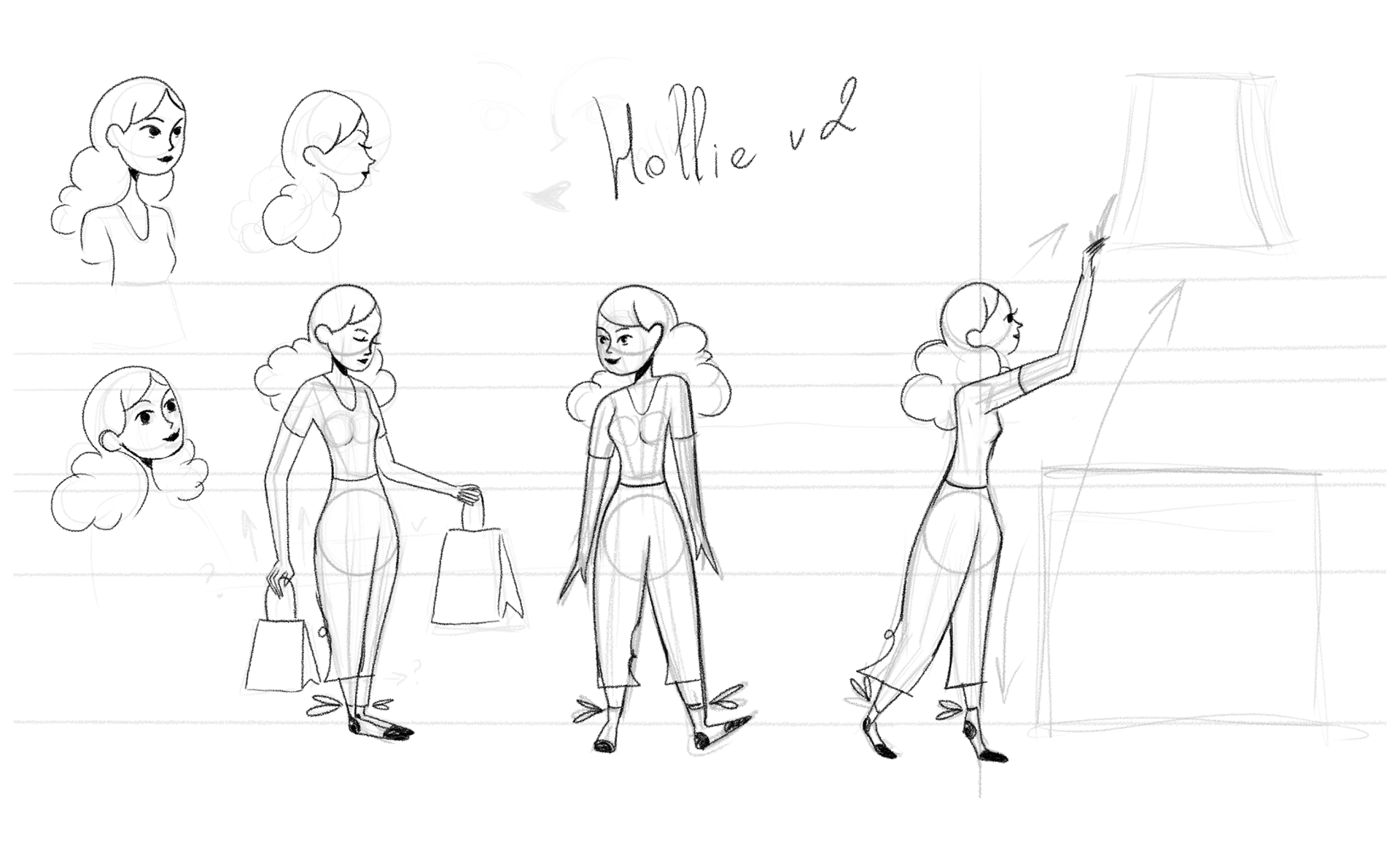 After the character was designed, I proceeded to illustrate the page that needed it. I created 2 sets of interchangeable illustrations for this page, which were later reused on other pages.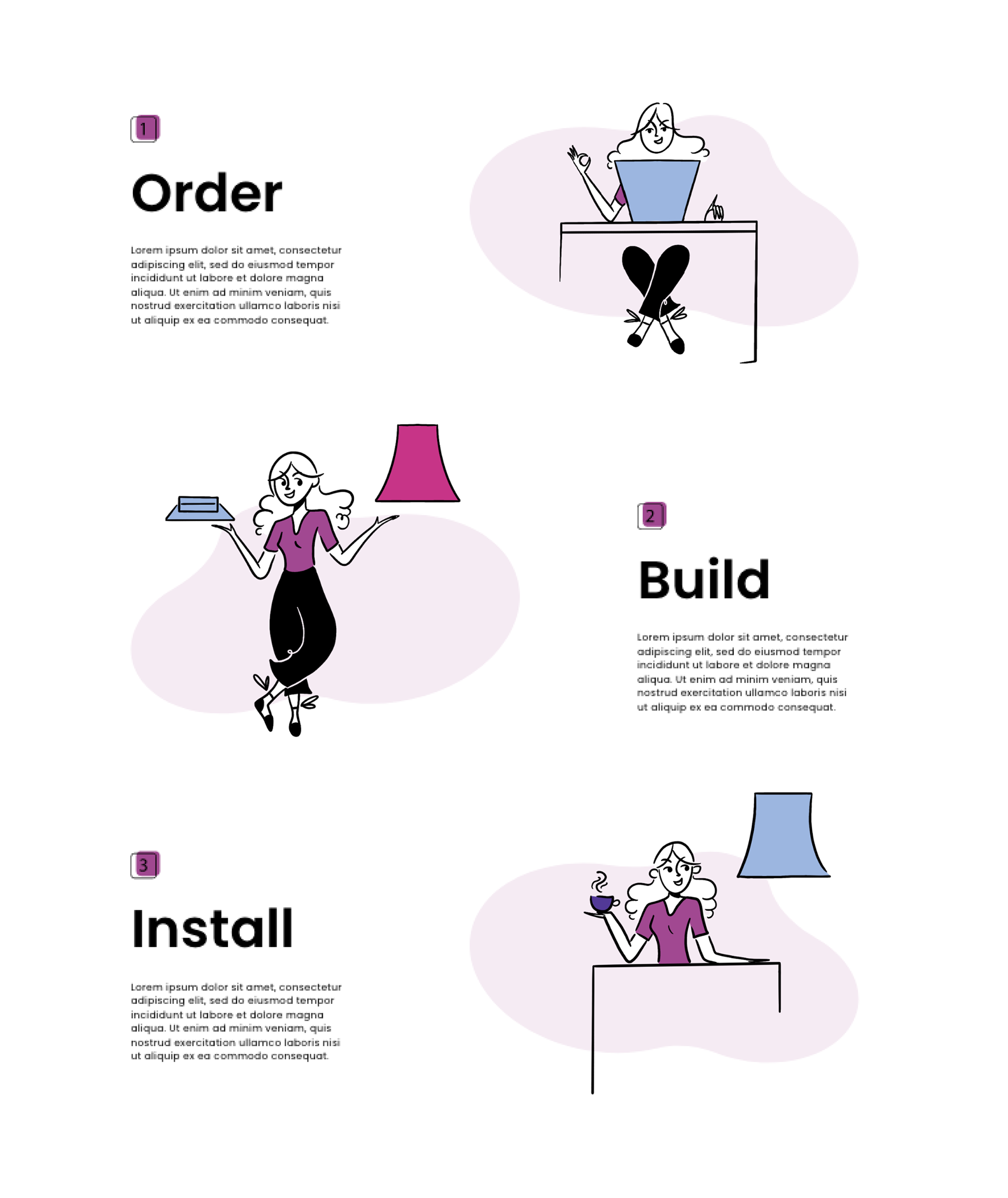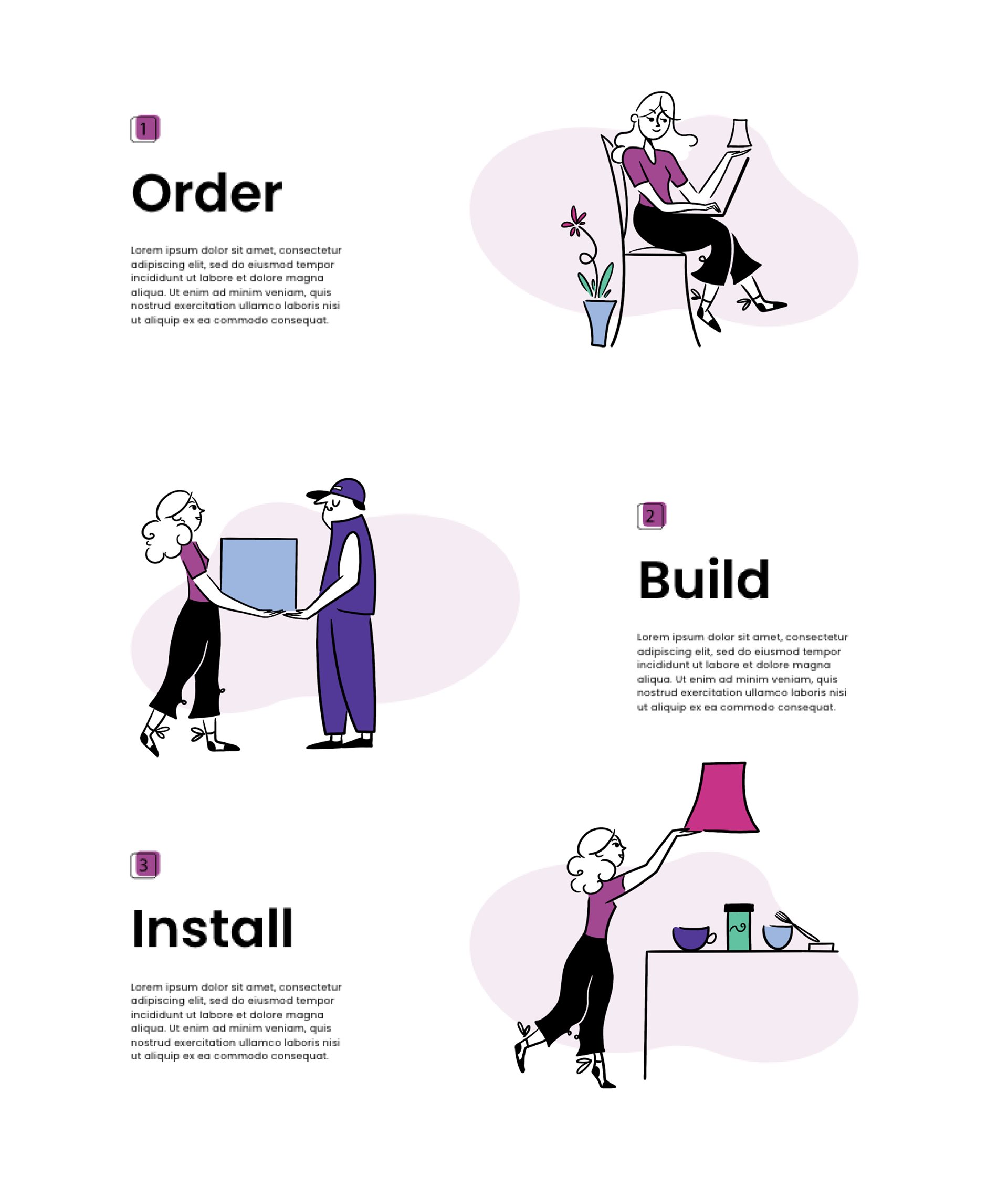 After that, the client gave me the freedom to create all the illustrations that, in my opinion, the brand might need in its work, as well as illustrate the kitchen items in which the character prepares food.